Surrogacy in Kenya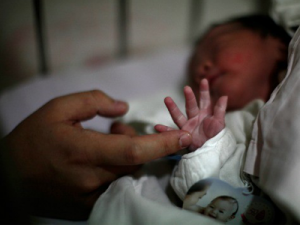 In the past few years, Kenya has emerged as one of the most preferred surrogacy hubs for most of the International couples around. Not only the cost of surrogacy is quite low in the country, the legal implication and medical facilities are also supportive and helpful for the couples who are looking for a feasible surrogacy program in the country. On the other side, even the Kenyan law confirms that every person in the country is allowed to pursue surrogacy within the social and moral ethics of the country.
Surrogacy law and Surrogacy cost in Kenya
Surrogacy is legal in Kenya under certain terms and everyone from a single parent, heterosexual to the same sex couples. Surrogacy in Kenya may cost you in between $35,000 to $ 40,000. Although same-sex couples got to be a bit extra cautious as the country doesn't accept same sex couples with same perspective, they can still keep on going with their surrogacy arrangement with the help of proper guidance.

Process to claim the parenthood of the child
As per the existing surrogacy laws in Kenya, the future child born out of a surrogacy arrangement in the country will be carrying the citizen ship of the country of the Intended parents They will also be getting their name listed on the birth certificate of the future child as the legal parents and once the surrogate mother hands them the child, they can leave for their country with the child.
Benefits of surrogacy in Kenya
Kenya is becoming popular day by day amongst most of the International parents and the following benefits can be quoted as the big reason.
Anyone can look forward to a cheap and best surrogacy program in the country irrespective of their sexual orientation
The quality of the medical services in the country along with the treatments comes as the added advantage for all those couples who are coming from other countries to accomplish their "Baby" dreams.
Most of the surrogate mothers in the country prefer to stay within their own families and accommodation and this is something which can help the International couples to save a lot of money during their surrogacy journey.
The famous tourist spots in the country also help in attracting lots of couples from across the globe who can manage their surrogacy program with some sightseeing.
Why you must go with Surrogacy point for all your surrogacy needs?
Surrogacy point has been the most sought after name in the world of IVF treatment & surrogacy services for the past many years. Within a span of just few years of our establishment, we have made our mark with the right dedication and focus towards everything we do for our valued clients around. Moreover, we are the most recognized Fertility treatment and Third-party Reproductive healthcare consultant which provides most advanced and specialized services in international IVF, egg donations, and surrogacy programs.